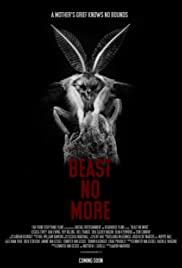 Povzetek:
A young biologist, Mary Jane, who focuses on lepidoptery (the study of moths and butterflies), doesn't have the perfect life; she does however have what she considers the perfect son. Tragedy strikes and Mary Jane's world is disturbingly turned upside down. Fleeing the troubled "real world" she embarks upon a solitary bush project. In the isolated and surreal landscape Mary Jane starts experiencing strange phenomena. The opportunity to be a mother again presents itself, only it comes at a cost for Mary Jane and what's left of her family.
Poglejte podobne vsebine
Komentarji (1)
Grupa mladih znanstvenikov iz Miskatonic univerze izumi časovni stroj. A kmalu ugotovijo, da so bili zavedeni od misterioznih nevidenih sil iz druge dimenzije...

Nakon strašne tragedije, majka i ćerka se bore sa tugom koja izaziva zastrašujući poremećaj sna koji se manifestuje u zlokobnu stvarnost.

An obsessive psychologist attempts to reprogramme her subconscious mind, but when her actions become increasingly uncharacteristic she fears her experiment is dangerously out of control.