Film
How to Train Your Dragon: The Hidden World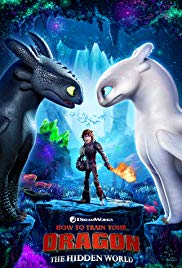 Povzetek:
Nakon što jer naš junak ispunio svoj san o stvaranju miroljubive unije sa zmajevima, desiće se nešto što nije pomišljao ni u najluđim snovima. Opasnost se ponovo nadvila i nad ljude i nad zmajeve, pa naš junak mora da još jednom stavi na probu svoju hrabrost, pamet i umeće...
Poglejte podobne vsebine
Komentarji (2)
After Hiccup and his Night Fury companion, Toothless, saved the people of Berk by defeating the Red Death, they inspired the Vikings of Berk to make peace with the dragons. However, Hiccup learns...