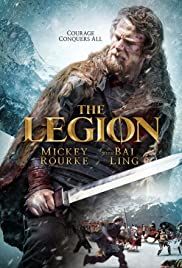 Povzetek:
Doba je vladavine cara Nerona. Invazija Partije je doživela fijasko. Dve Rimske legije su prisiljene ostati zaglavljene u snežnim planinama Jermenije, gde vojnici polako umiru od zime. Ostatak Rimske vojske se nalazi u Siriji, na samo dve nedelje hoda, ali planine su pune Parćanskih patrola. Noreno, polu-Rimljanin je dobio zadatak da pređe preko planina i zatraži pomoć. Možda to nije bilo najbolje rešenje, ali on je dobar trkač, ali i prezire Rim.
Poglejte podobne vsebine
Komentarji (1)
An ambitious professor becomes caught up in the murder of a participant in his sleep study, as the lines between dreams and reality blur.

When a young car thief stumbles on the invention of the century (and the various government agencies that want to kill him), he and a sassy checkout clerk named Kate have the adventure of a lifetime.