Film
Scary Stories to Tell in the Dark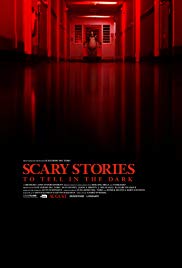 Povzetek:
Amerika, 1968. godine. Duvaju vetrovi promene. Ali, ne i u malom gradu po imenu Mill Valley, kojim gazduju članovi porodice Bellows. u njihov pansion, na kraju grada, dolazi Sarah, mlada devojka s strašnom tajnom. Grupa tinejdžera otkriva knigu u kojoj Sarah beleži strahote koje je pohode...
Poglejte podobne vsebine
Komentarji
27 godina kasnije, dečaci iz prvog filma su odrasli ljudi. Odselili su se iz grada kojim je harao strašni klovn, ali jedan telefonski poziv preklinje ih da se vrate...

The pathetic surgeon Simon Thorne suffers from paranoia, obsessions and hallucinations, and loses both his wife and his job. But then he meets a couple from one of his dreams where they kill him. So...

Film u čijem su središtu doživljaji junaka 'Justice League', a to su: John Constantine, Swamp Thing, Deadman, Zatanna i Etrigan the Demon.