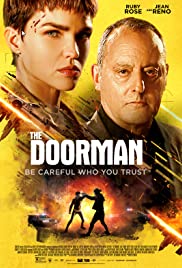 Povzetek:
Jedna žena vraća se iz borbe i sprijateljuje sa njujorškom porodicom koja se nalazi na udaru bande lopova. Ona im je jedina nada da se spasu...
Poglejte podobne vsebine
Komentarji (2)
U posletratnoj Americi jedna žena pokušava da ponovo izgradi svoj život, kada s mužem, u predgrađu, kidnapuje komšiju i traži osvetu zbog toga što misli da je počinio ratni zločin nad njom.

The grandson of a legendary gentleman burglar assembles a team of thieves to steal a Cleopatran necklace from two parties - an ally-turned-rival, and an underworld tycoon.