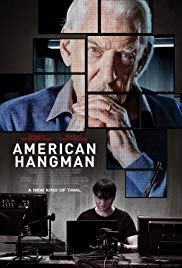 Povzetek:
An unidentified man posts a live feed on social media showing that he has kidnapped two strangers and intends to kill one before the day is out. His intention is to hold a capital "trial" online. As the authorities recognize what's happening, it becomes apparent that the online public is going to act as judge and jury.
Poglejte podobne vsebine
Komentarji
Studentica se izgubi na putu dok je išla na intervju za posao. Pogrešno skretanje odvodi je duboko u Kentucky šumu. Mlada žena mora da se bori protiv prirode i protiv grupe nemilosrdnih odmetnika...

Izgubivši orijentaciju u Apalačkim planinanama, putnica-namernica nailazi na zabačenu farmu. Pomoć joj nudi čudan, ali lepi par, koji po svaku cenu žele da sačuva tajnu koja se krije u brdima....