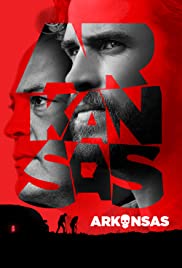 Povzetek:
Kyle and Swin live by the orders of an Arkansas-based drug kingpin named Frog, whom they've never met. But when a deal goes horribly wrong, the consequences are deadly.
Poglejte podobne vsebine
Komentarji (1)
Desperate to take care of his pregnant wife before a terminal illness can take his life, Dodge Maynard accepts an offer to participate in a deadly game where he soon discovers that he's not the...

A hardened criminal fresh out of the joint takes a job as a handyman in a dilapidated house; but the twisted horrors he finds inside are enough to send anyone running. So why does he stay? And why...

As soft-spoken Jahkor Abraham Lincoln (Ashton Sanders) struggles to keep his dream of rapping alive amidst a gang war in Oakland, his ill-fated life and real-world responsibilities drive him further...