Film
Century of Enslavement: The History of the Federal Reserve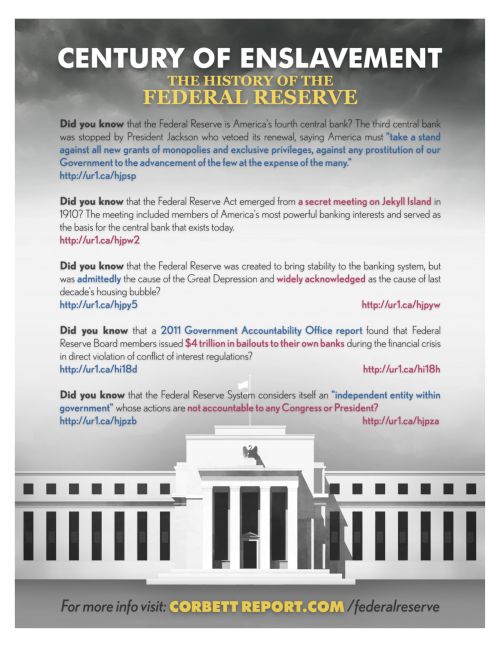 Poglejte podobne vsebine
Komentarji
'Inside Job' provides a comprehensive analysis of the global financial crisis of 2008, which at a cost over $20 trillion, caused millions of people to lose their jobs and homes in the worst recession...

Ovo nije film o zaverama. Niti film koji širi strah. Ovo nije film koji krivi bankare ili političare. Ovo je film koji ispituje sisteme koje smo stvorili, i predlaže načine za njihovu reformu...

In times of crisis people seek strong leaders and simple solutions. But what happens when their solutions are identical to the mistakes that caused the very crisis? 'Overdose' is the story of the...