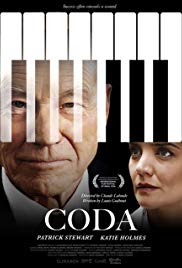 Povzetek:
A famous pianist struggling with stage fright late in his career finds inspiration with a free-spirited music critic.
Poglejte podobne vsebine
Komentarji
Turning over every stone, testing evidence, and applies scientific reasoning to the most popular conspiracies.

After being informed of the sudden death of her long lost composer father, a young virtuoso violinist, Rose, inherits an old mansion in which he used to live. There, she discovers her father's final...

Grejs (Annette Bening) i Edvard (Bill Nighy) su u braku dvadeset i devet godina. U trenutku kada im sin Džejmi (Josh O'Connor) dolazi u posetu, u tmurni morski grad u kom je odrastao, Edvard...