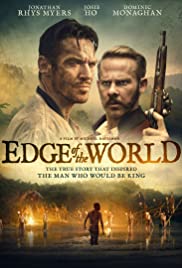 Povzetek:
The adventures of Sir James Brooke, who defied the British Empire to rule a jungle kingdom in 1840s Borneo, embarked on a lifelong crusade to end piracy, slavery and head-hunting, and inspired LORD JIM and THE MAN WHO WOULD BE KING.
Poglejte podobne vsebine
Komentarji (1)
Two years into an intergalactic invasion of earth, survivors in Sydney, Australia, fight back in a desperate ground war. As casualties mount by the day, the resistance and their unexpected allies...

Just out of prison, Billy Walker comes home to El Paso to find his mom dying of liver failure but low on the transplant list. However, along the border there are other, darker options. The Juarez...