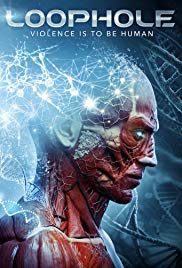 Povzetek:
The future of humanity hangs in the balance, as both sides race against time to find the bloodline of Judas Iscariot. When Lexi Smith, a simple college student, finds herself in the middle of an all-out spiritual war, she is forced to trust a complete stranger. Kidnapped, rescued, then in hiding, she knows she has to act, but will she have enough time to save humanity?
Poglejte podobne vsebine
Komentarji
Martin Šin igra ulogu arhitekte bez posla, koji živi u Londonu, koji posle rastanka sa suvlasnikom firme ne zna da dalje vodi biznis. Pare su pri kraju, a on ne zna da zaradi, veće pare. Uz pomoć...

In a dilapidated cyberpunk city plagued by crime and corruption, an unscrupulous District Attorney is savagely murdered and tossed out of a building onto his brand new car. Mysteriously, the District...

Svijet je pri kraju, umiruća majka šalje svog sina Sira u potragu za mjestom koje ispunjava želje. Putem mu se pridružuje djevojčica Lilly. Sira ima skener s pomoću kojeg otkriva i odbija vjetrove...