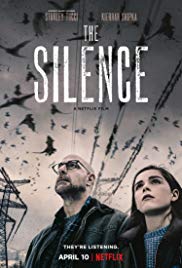 Povzetek:
Priča o porodici koja se bori da preživi u svijetu koji je teroriziran od strane smrtonosnih, iskonskih vrsta, koje su se decenijama množile u mračnim ogromnim podzemnim pećinskim sistema, i lovile samo uz pomoć svoga sluha.

Dok porodica traži spas u udaljenom utočištu, gdje mogu da dočekaju invaziju, počinju da se pitaju kakav će svijet ostati iza njih …
Poglejte podobne vsebine
Komentarji (6)
A childhood prank comes back to haunt a clique of South Central Los Angeles teens when their victim returns home during their high-school Homecoming weekend.

Demoted back to his hometown. A young Wall Street banker is drawn into investigating a tangled web of corruption and fraud in Upstate New York. Affecting both his personal life and business career.