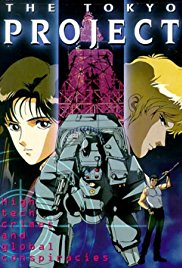 Povzetek:
It all starts when an injured man wanders into a concert. He hands a floppy disk to Junpei, a college student in the audience, who he asks to deliver the disk to a friend just before he dies. The boy then begins a search for the retriever of the disk, however, there are other people after this disk as well. This puts him and his friends in danger as havoc breaks out and the chase begins.
Poglejte podobne vsebine
Komentarji
Inspirisana pričom Džejma Adelstajna iz prve ruke, ova kriminalistička drama prati mladog američkog novinara koji se spušta u podzemlje Tokija devedesetih godina 20. veka, gde niko i ništa nisu...

Sebastian je poslovno v Tokiu. Ker je čeden in trendovski, predstavlja vrhunsko brooklynsko podjetje za moške proizvode, ki je na Japonskem zelo uspešno. Sebastian je poslovno sicer uspešen, vendar...