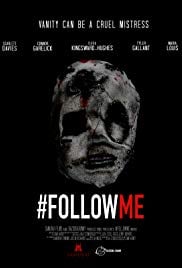 Povzetek:
Three British women from London, consisting of a YouTuber and her two friends, go missing from a motel in California while travelling from Los Angeles to San Francisco after posting on social media using the the hashtag #followme.
Poglejte podobne vsebine
Komentarji
A group of teenagers unknowingly summon a paranormal presence during their weekend trip to the Joshua Tree desert. This monster mimics their appearances to hide among them and seeks to separate them...

Mlada žena se priključuje mračnoj igri bola u nadi da će osvojiti nagradu od milion dolara. Uskoro saznaje da je njen pravi protivnik čovek koji vodi igru koristeći se manipulativnim metodama da je...