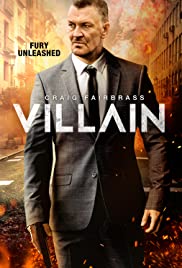 Povzetek:
Priča prati Edija Frenksa, bivšeg zločinca puštenog iz zatvora i njegove pokušaje da pomogne porodici tako što će se ponovo povezati sa ćerkom i očistiti dug svog brata. Uprkos njegovim naporima da bude bolji čovek, pogrešni ljudi ga uvlače ponovo u svet kriminala i to ima opasne posledice.
Preberi recenzijo filma Villain:
Poglejte podobne vsebine
Komentarji (6)
A slow burn into insanity as a small band of survivors find themselves spending a post-meteoric apocalypse in a fun house converted into a bomb shelter.

Mimo Zemlje leteči komet je v obliki strupenega snega za seboj pustil smrtonosen virus, ki začne pobijati vse ženske na planetu. Državne vlade uveljavijo zakon, po katerem se morajo vse preživele...

Fresh out of prison, Pat Tate (Craig Fairbrass) steps right back into his Essex nightclub business. But although the money is good, he can't stop brooding about the man who had him put away. It's not...